Foreign Exchanges: the Podcast
Foreign Exchanges is a newsletter and podcast that helps you stay on top of important stories happening around the world. Derek Davison interviews scholars, journalists, and other experts to make sense of international affairs and US foreign policy.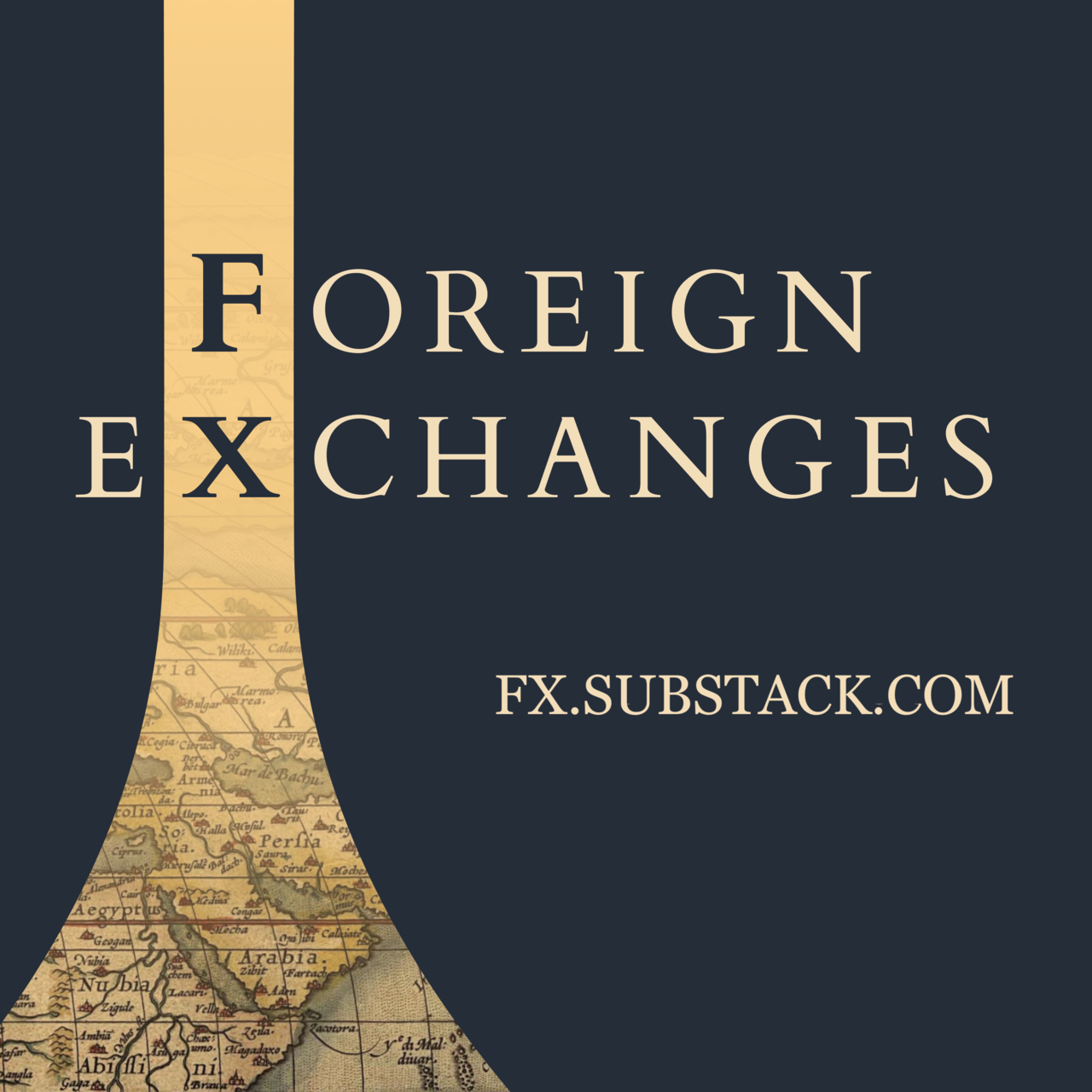 Daily roundups of world news and thoughtful commentary on US foreign policy.
"Derek Davison studied US foreign policy and Islamic history, and on days we don't send out Global Eyes, you should check his excellent World News Roundup. (We always check it before sending out Global Eyes to be sure we didn't miss anything.) "
"Exceptional historical analysis and perspective of the issues burning around the world today. Also host of American Prestige with Daniel Bessner, in depth foreign policy and intellectual analysis and debates"
"Foreign Exchanges is one of the newsletters that inspired us to launch The Middle Powers. The world roundup by foreign policy guru, Derek Davison, provides a timely and concise look into the most essential news from around the world."